Just three years ago, banking conferences took it for granted that the future of banks was on the move to platforms. Or even more drastic: that without such a change, banks would have nothing to oppose the big platform companies. According to Hartmut Giesen, a finance specialist at Hamburg-based Sutor Bank, it is now clear that banks can still score with their unique selling propositions – the platform economy, on the other hand, has been significantly overestimated.
GA common assumption was that banks should be prepared for a platform that would revolutionize the industry in the same way that Uber revolutionized individual passenger transport or AirbnB revolutionized the overnight market. Above all, the big technologies with their platforms are in danger of penetrating the financial sector. Banks will only have the opportunity to become the platforms themselves or platform suppliers.
No platform has shaken the financial sector – no bank has become a platform
According to Sutor Bank (website) there is still no platform that would have upset the financial sector, except for sub-regions where Check24 operates in the credit sector or major construction finance platforms. Nor is there any indication that banks are moving beyond a few more original platform approaches.
The only exception is the ability to integrate accounts from other banks into your own e-banking via PSD2 interfaces. "
Even the big tech companies, which are considered "platform models" alongside industry platforms like Airbnb and Uber, are not platform companies – and they are becoming fewer and fewer. According to Hartmut Giesen, they pursue very different business models, which is exactly what explains their success.
But what you can really see is that the BigTech companies, and especially the two players that dominate the mobile customer interface – Apple with iOS and Alphabet with Android – are expanding their business model mix to include financial services. Starting with Apple and Google Pay, additional services are offered in addition to the basic payment process. Apple supplies its own credit card to the US – which is still provided by a bank – and now also includes buy-now-pay-later offers, which in this case are handled entirely by the company itself.
Advantage of banks: approvals for many types of financial transactions
Big Techs would always start with the end-user interface and consistently integrate their value chains vertically down to the server level. According to Giesen, the next step is to look at your embedded value chain and analyze which parts of it you form and generate revenue. The big technologies are not only the top providers of smartphones (Apple, Alphabet), e-commerce companies (Amazon) or providers of desktop operating systems (Microsoft), but also the top providers of cloud computing, advertising companies and logistics providers or providers of artificial intelligence services – and now also the top end payment payment providers, for whom it is completely irrelevant which credit card is stored by which bank.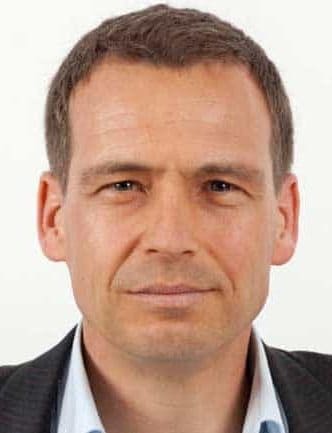 Banks are threatened by the big tech companies here, but they also have something to deal with. Above all, the regulation and the balance sheet are their only points of sale. Unlike newcomers from other industries, banks already have licenses for many types of financial transactions. It is not only important to get the license, but also to fill it with life and knowledge ".
Hartmut Giesen, fintech specialist at Sutor Bank
Based on this, banks will have to decide which digital business models they can follow. Platform business models are also part of it. Other concepts are as a service around embedded banking approaches, such as service-as-a-service, financial-as-a-service, or as a service. Ή Innovative business models based on blockchain technology, which the collapse of encryption does not make obsolete in any case.
What is crucial in all of this, however, is that banks are not just looking at a specific business model, but rather opening up. To do this, it is important to master digital technologies such as API, blockchain or AI. According to Sutor Bank, this also includes digital thinking, which is characterized, among other things, by being change-friendly, rapidly adapting banking processes and "continuous innovation".legs
You can find this article online at:
https://itfm.link/142531