It is not only the overall market for IoT services and solutions that is growing rapidly in Germany (IoT, Internet of Things). In particular, the Managed IoT Services subsector is currently experiencing double-digit annual growth rates. Reasons include a growing shortage of skilled workers and the escalating threat of cyber attacks.
This is stated in the new comparative study "ISG Provider Lens Internet of Things – Services and Solutions Report Germany 2022", published by the market research and consulting company Information Services Group (ISG). The provider comparison examines the competitive strength and attractiveness of the portfolio of 42 service providers active in the German market for IoT services and solutions.
"We are currently experiencing a significant change in mindset in German companies regarding IoT managed services," says Heiko Henkes, Director & Principal Analyst at Information Services Group (ISG). "Partly because of experience with cloud computing and similar technologies, managers are increasingly losing their shyness about outsourcing IT services." In addition, companies are recognizing that IoT is no longer just about individual projects, but about related company-wide products and services that are also becoming increasingly complex. "Most of the company's IT departments have neither the necessary manpower nor the required expertise for the related challenges," continues Henkes. Managed IoT service providers could and would currently call these loopholes.
Managed IoT services create financial flexibility
Additionally, geographically distributed IoT landscapes, sensors and edge devices with sometimes vastly different security standards would make it difficult or impossible for enterprise IT to operate and maintain them, according to the ISG study. In contrast, in long-term and company-wide projects, in particular, managed IoT services would give companies greater financial leeway with which to build larger and more comprehensive IoT projects.
Such more extensive IoT projects, in turn, are now also attractive to larger providers: "With the growing awareness of IoT, for example in retail, the transformation of supply chains or even targeting digital twins and metauniverse, the subject is picking up speed," says ISG analyst Henkes. "IoT is typically viewed as one topic among many in cloud, security, edge computing or network projects. IoT serves more as a means to an end here."
According to ISG analysts, the focus is primarily on securing the increasingly complex IoT landscape and associated rapidly growing amounts of data. Much of the operational technology (OT) embedded in the IoT now consists of legacy devices with little or no built-in security mechanisms. Risk mitigation strategies would often cover OT and IT, but not their integration or the networks over which the data travels. According to ISG, companies are increasingly turning to external service providers to fill security gaps.
market forecast
In terms of leading providers in the overall IoT market as well as for managed services, the large, established and active providers worldwide can be confirmed according to ISG. The study has the necessary size to map the complexity of managed IoT services and be able to ensure it in the long term. Large service providers also have an advantage when it comes to the automation required for managed services through artificial intelligence (AI), as they in particular have the necessary AI research resources. According to ISG analysts, IBM's latest spin-off of new company Kyndryl has the greatest potential to change market dynamics in the long term.

Seller reviews
The study "ISG Provider Lens Internet of Things – Services and Solutions Report Germany 2022" evaluates the capabilities of a total of 42 providers in five market segments (quadrants): "Strategy Consulting", "Implementation & Integration", "Managed Services", "Monitoring and mobile asset management' and 'Data management and AI at the edge'.
The study ranks Atos, Capgemini, Cognizant and Siemens as leaders in five quadrants and IBM in four. Accenture and Bosch receive this classification in three quadrants, HCL and TCS in two segments each. CANCOM, Deutsche Telekom, HPE, NTT, T-Systems and Vodafone are leaders in one market segment each.
Additionally, TCS is listed as "Rising Star" in three segments and as HPE in two segments. According to ISG's definition, these are companies with a promising portfolio and high future potential. The study "ISG Provider Lens Internet of Things – Services and Solutions Report Germany 2022" is available for subscribers and individual buyers on this website.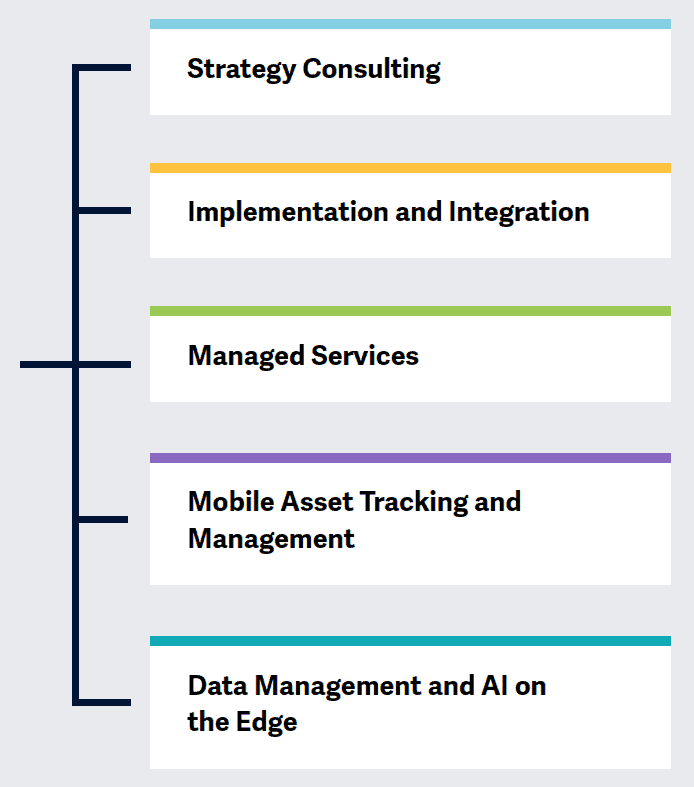 www.isg-one.com