summer is beautiful Full sun is wonderful. A bright blue sky without even a trace of a cloud releases happy hormones in many people. But even the most die-hard summer fans will have to slowly realize that summer isn't all sunshine and roses. Extreme drought causes prices to continue to rise and endangers nature and people. But wasn't it like that before?
Read also: Poisonous accident in Poland: Mass death of fish in the Oder! >>
First things first: The summer of 2022 is the driest since 1881, at least as of today. The drought is extreme right now. The all-time high Oscar is pretty consistent. At most, a few sprinkles of rain are possible in the east this weekend. Another rain attempt is planned for next week. Tuesday through Wednesday was estimated to be the next low. It should undermine the high and bring regional showers. And the rain is really necessary.
Also read: Reduce water use, save the garden: What you can do NOW to ensure your garden survives extreme drought >>
Weather expert disagrees: Did this exist before? This is not true!
By the way, stories about a drought summer in 1947 have been circulating the Internet for days. There it gives a bit of an impression: It was there before, everything is normal, don't worry. "But not everything is true," expert meteorologist Dominik Jung, managing director of the weather service Q.met, tells the wetter.net portal.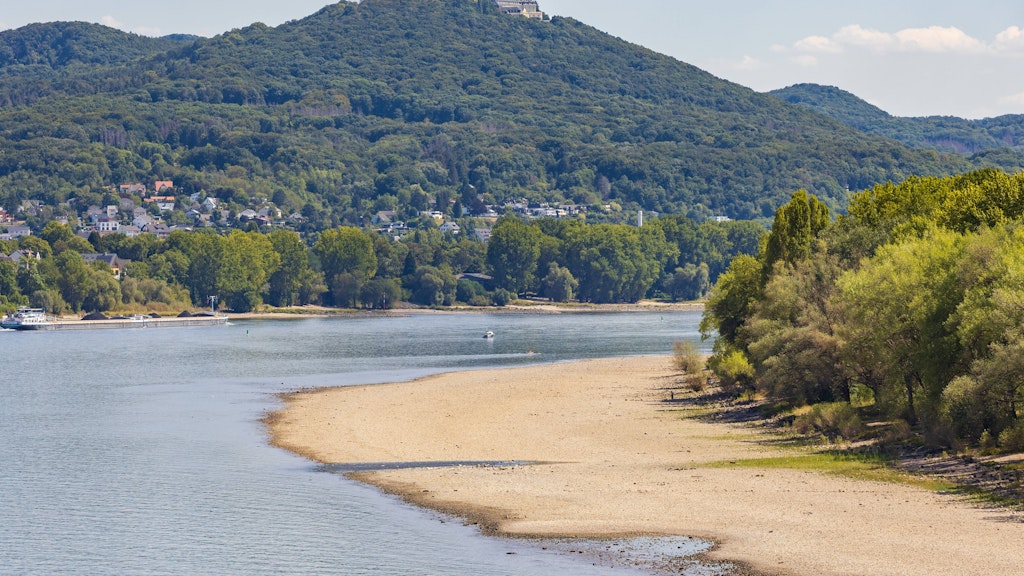 Summer rainfall has hardly changed since 1881. There have always been dry and wet summers, more or less balanced. But that has nothing to do with the temperature, which has risen sharply in the summer since 1881. According to weather experts, global warming cannot be left unchecked.
Also read: Weather Expert Sure: Salvation? Are you kidding me; You mean it when you say that! Funny high low doesn't deliver what it promises >>
"It's amazing how people keep trying to downplay climate change and global warming. The drought or drought of 1947 has absolutely nothing to do with the temperature evolution of the past decades. By the way, drought also exists in cold temperatures, even in winter there is drought. Drought happens because there is no rain and not because we have temperatures of 30 or 35 degrees. Even with permanent 15 to 20 degrees, a drought can gradually develop," says weather expert Dominik Jung.
The weather forecast predicts little rain
But where is the rain now, when will it finally get wet? Total rain charts from the weather experts are expected on Tuesday next week. Usually only one to five liters of rain can be seen, only occasionally a little more. These are areas where the weather model expects isolated heavy rain and thunderstorms. "But they have to come first," warns Dominik Jung.
Yesterday the weather maps would show a strong low with rainfall of around 100 to 150 liters in the east and south of the country. Everything is different today. Thus, the summer of 2022 still has the best chance of winning the dubious title of "Driest summer since 1881." "Rivers and lakes continue to dry up. Shipping is gradually reduced, sometimes completely stopped. Agriculture fears for parts of the harvest. All this, of course, raises consumer prices. Hopefully the general weather situation will change soon," says Dominik Jung.
Also read: Weather forecast wrong: This is how the continuous heat will hit in the next few days – and THAT'S why oil is now even more expensive >>
This is how the weather will be for the next few days
Wednesday: From 24 to 33 degrees, summer sunny weather
Thursday: 26 to 35 degrees, almost no clouds and lots of sunshine
Friday: 28 to 34 degrees, sunny and dry
Saturday: 29 to 36 degrees, lots of sunshine, dry
Sunday: 29 to 36 degrees, sunny and dry
Monday: 28 to 34 degrees, mostly sunny, few clouds, often dry
Tuesday: 26 to 33 degrees, a few showers or thunderstorms likely from the west, otherwise lots of sunshine
The risk of forest fires has now reached the highest warning level of 5 again, across eastern and southwestern Germany. Any carelessness can quickly lead to fires. Therefore: No open fire outdoors, regardless of the level of wildfire danger currently prevailing in the respective area.
"We will have to wait and see how stable Hoch Oscar will be in the end. There is a good chance that the relatively stable summer weather will remain until the end of the month. At times, the weather models are even predicting maximum values ​​of around 35 to almost 40 degrees, so the issue of extreme heat is not off the table yet," says weather expert Jung.