ROLLER in Oschatz will be running these great deals starting Monday (July 4th).
ADVERTISING
Oschatz – ROLLER in Oschatz is celebrating its 30th anniversary from Monday (July 4) and is presenting all customers with great deals across the range.
There is a corner sofa for 999.99 euros instead of 1,299 eurosa living landscape for 1,599 instead of 2,099 eurosgreat summer quilts forever 5.99 instead of 9.99 euros and many more.
Below we reveal how you can take advantage of other great deals with every purchase and save money at the same time.
Here come the details.
Deals on Monday July 4th at ROLLER in Oschatz

For the big anniversary, ROLLER in Oschatz is offering its customers high discounts.
For example, there is a wonderful corner sofa for 999.99 euros instead of 1,299 euros or a sitting room (with sofas on the right) for 1,599 instead of 2,099 euros.
More offers:
In the large anniversary brochure (see below) you will find many more opportunities for living rooms, bedrooms, children's rooms, kitchens and CO! A lot of balcony and garden furniture is also offered.
You can also conveniently finance your purchase in small installments over 72 months with an annual interest rate of just 0.9 percent¹.
Or you can design your new dream kitchen for less with our anniversary kitchen consultants.
The best: If it costs 2,999 euros or more, then it will be done Free Delivered to your home and assembled².
How to save even more when you shop: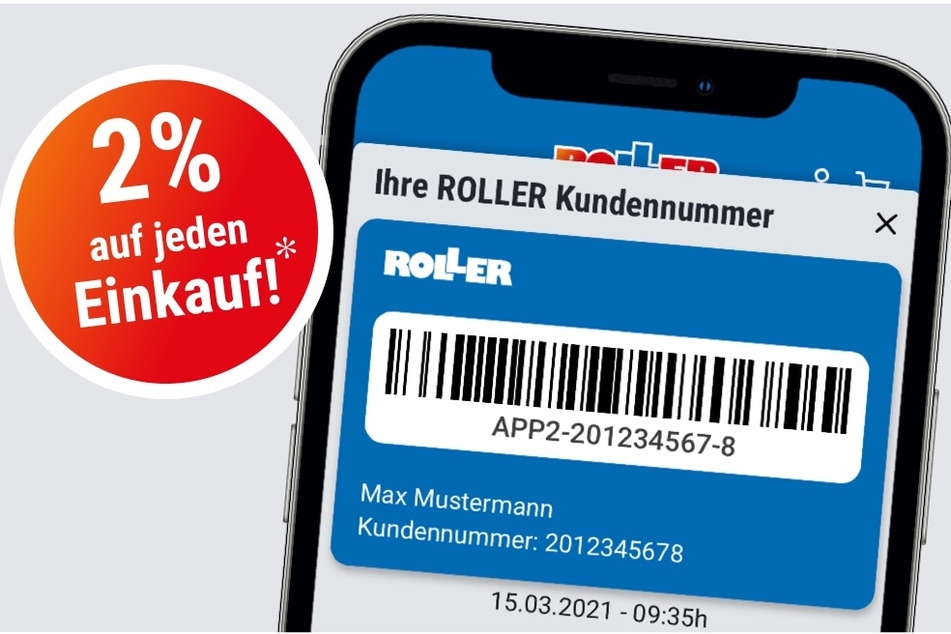 If you have the new ROLLER app on your smartphone, you can save even more on your shopping tour.
You are at apartment If you register and show your digital customer card at checkout, you'll receive an additional 2% discount.
The app is of course free. You get them for iOS and Android smartphones.
With the app you have many more advantages:
New coupons regularly
Overview of all current offers
You are always up to date with new offers via push notifications
store locator
Overview of your orders
And if you sign up for the first time in the app, you'll even get a €10 welcome bonus!
All offers in the brochure: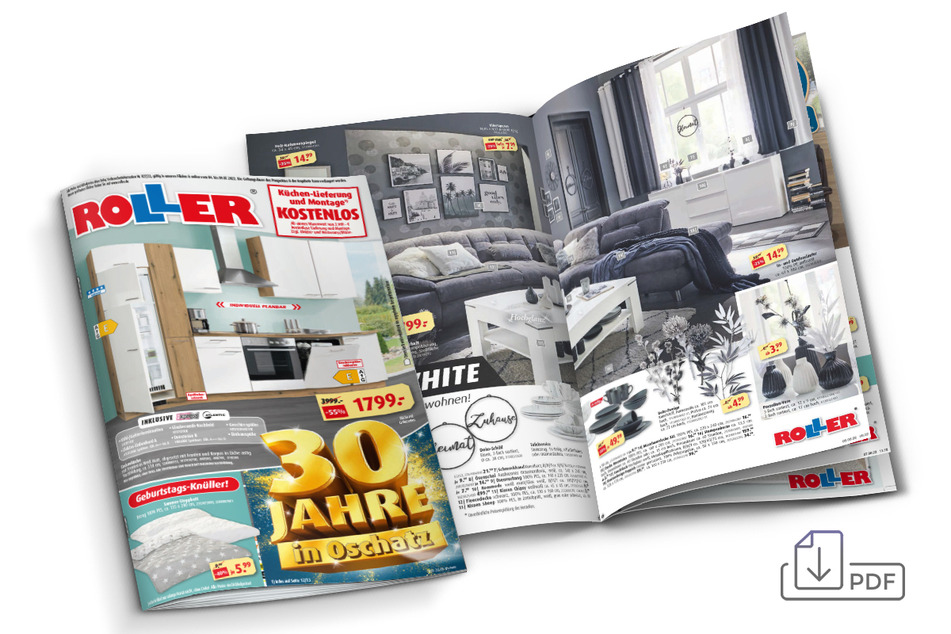 Here you will find the offers: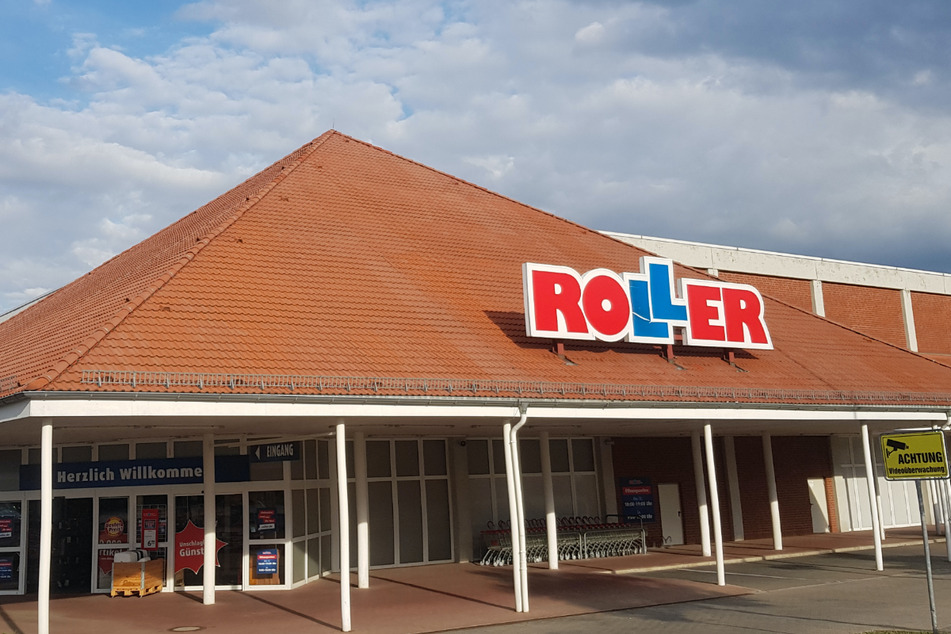 Roller furniture – Oschatz
Venissieuxer Strasse 6
04758 Oschatz
Working hours:
Mon – Fri: 10am to 7 p.m
Saturday: 9 am to 6 p.m
1) With an effective annual interest rate of 0.9% (debit rate of 0.89%) Term of 9 months. 4.9% (borrowing rate 4.79%) duration 18 months. 6.9% (borrowing rate 6.69%) duration of 24 months. 9.9% (borrowing rate 9.47%) Duration 72 months. Duration 6 – 72 months. Calculation of installments based on 9.9% effective (borrowing rate 9.47%). Mediation takes place only in our branches exclusively for BNP Paribas SA, Germany branch, Schwanthalerstr. 31, 80336 Munich. Already from €100. Minimum price €9. The offer is only valid for the offer period from 04.07. until 23/07/2022. The above information is also a representative example according to Section 17 (4) PAngV.
2) Valid in the offer period from 04.07. until September 3, 2022, except for orders via roller.de. Free delivery and installation for orders over €2,999. Plus electrical and water connections and hardware. Applies to all purchase contracts concluded in the campaign period from 04.07. until 03.09.2022 within Germany and the Netherlands within a maximum radius of 40 km from the ROLLER store where the order was placed. Distances over 40 kilometers are calculated at a flat kilometer rate. For all freely programmable kitchens. Exceptions are available takeaway kitchens and exhibition kitchens.
*/3) Save an additional 2% directly on purchase. Excludes delivery and assembly, deposit and ROLLER gift cards. Valid only for active use of the ROLER app and only until December 31, 2022. ROLLER reserves the right to extend the offer. The discount is only available once per purchase.
ROLLER GmbH & CO. KG
Willy-Brandt-Allee 72
D-45891 Gelsenkirchen
Cover photo: Furniture on roll