B.1.1.529, the scientific name for the new variant of the coronavirus, was discovered last week in South Africa – and is now also found in many other countries. For example, Germany, Portugal, Great Britain, Israel and Canada have recorded micronized infections.
As there are fears that the new mutant is even more contagious than the unbridled Delta variant and that vaccines could be less effective against it, many states are trying to take action against the further spread of the micron – with travel restrictions.
Europe
Travel between many European countries and South African countries has been restricted since last week. In Germany, for example, South Africa and seven other countries – Namibia, Zimbabwe, Botswana, Mozambique, Esvatini, Malawi and Lesotho – are now considered regions of the virus in the region. In this case, airlines are only allowed to return from there to German citizens and those residing in Germany. Both unvaccinated and vaccinated returnees should be quarantined for 14 days, which cannot be reduced by negative tests.
Amsterdam Schiphol Airport: Tests and quarantine are mandatory for travelers returning from South Africa
In Great Britain, after a temporary flight stop due to the Omicron variant, there are again connections with South Africa. However, South Africa and several neighboring countries are on the so-called red list. For returnees from these countries, this means a ten-day quarantine obligation in hotels – at their own expense.
Switzerland has also significantly tightened travel conditions. Regular flights from South Africa, Botswana, Esvatini, Lesotho, Mozambique, Namibia and Zimbabwe are suspended indefinitely. In addition, people entering from this region, but also from Hong Kong, Israel, Belgium, the Czech Republic, the Netherlands, Great Britain, Egypt, Malawi and other countries, must have a negative coronavirus test and quarantined for ten days.
America
US President Joe Biden has no illusions. "Sooner or later," there will be confirmed omicron cases in the United States, he explained. However, the US has also restricted the entry of foreigners from South African countries in order to at least slow down growth.
The same is true in neighboring Canada, where the first cases of micron have already been identified: only Canadian citizens and people with permanent residence can currently enter the country from South Africa, Esvatina, Lesotho, Botswana, Zimbabwe, Mozambique and Namibia. They must comply with test and quarantine regulations.
Brazil has imposed a ban on flights from six South African countries. The Mexican government, on the other hand, has ruled out new restrictions and border closures due to the discovery of the micron variant. "There is no 'evidence' that the mutant is more dangerous and that vaccines are less effective against it," he said.
Asia
Several countries on the Asian continent have taken steps to address the spread of the micron. Japan and Israel in particular are destroying: they are closing the borders to all foreigners, wherever they come from. Returning Israeli travelers – whether vaccinated, unvaccinated and from which country – must be isolated for at least three days upon entry. In addition, the controversial monitoring of patients with mobile phones is being reintroduced in Israel.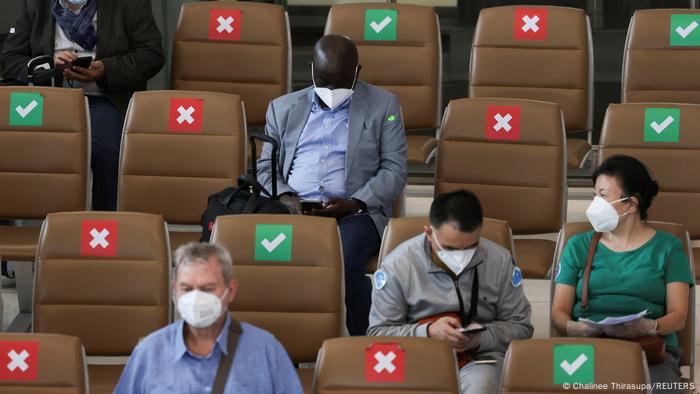 Uncertainty and restrictions at Bangkok Suvarnabhumi International Airport
The tourism-dependent Philippines also wants to suspend its plans to ease the entry of vaccinated tourists due to the new variant of the virus. South Korea and Thailand will restrict flights from eight countries from December, and those who have already entered the country must be quarantined immediately.
Oceania
Australia actually wanted to allow foreign visa holders to re-enter the country from 1 December – since entry had been strictly restricted since May last year. But relaxation plans are now being postponed for two weeks. The decision was made on the recommendation of the health authorities after the first cases of micron were identified in Australia.
Foreigners who have been to South Africa, Lesotho, Esvatini, Namibia, Botswana, Zimbabwe, the Seychelles, Mozambique or Malawi in the last 14 days are not allowed to enter. Similarly, New Zealand has classified these countries, plus Papua New Guinea, as high-risk countries due to the micron.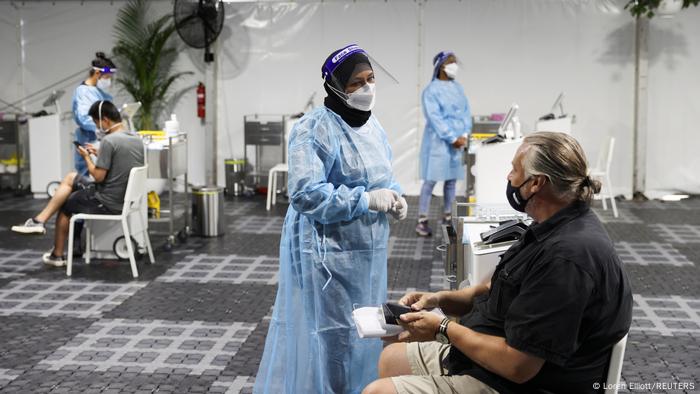 Travelers must check at Sydney Airport before departure
Africa
Some African countries, including Angola, Egypt, Mauritius and Rwanda, have also joined the ranks to impose travel restrictions on South Africa and other countries on the southern continent. The South African side described it as "sad, even sad". Decisions are "unjustified because they are not based on scientific knowledge".
How effective are travel restrictions?
The WHO considers the possibility of further global spread of the micron to be high, but still supports keeping the borders open. South Africa has criticized travel restrictions as "unnecessary".
However, studies show that travel restrictions can certainly help limit the spread of new variants of the coronavirus. For example, travel bans imposed on Australia at the start of the pandemic were found to reduce the number of imported cases and delay the outbreak by a month.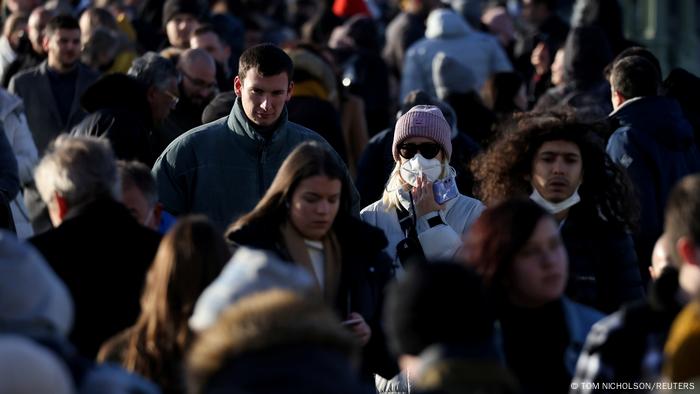 Although Omicron was first discovered in South Africa, it is not clear where the variant actually first appeared and where it is now.
A study in the Canadian provinces of Newfoundland and Labrador also concluded that the ban on international air travel was effective: "Without proper control, an influx of infected travelers could easily become the seed of a new exponential epidemic."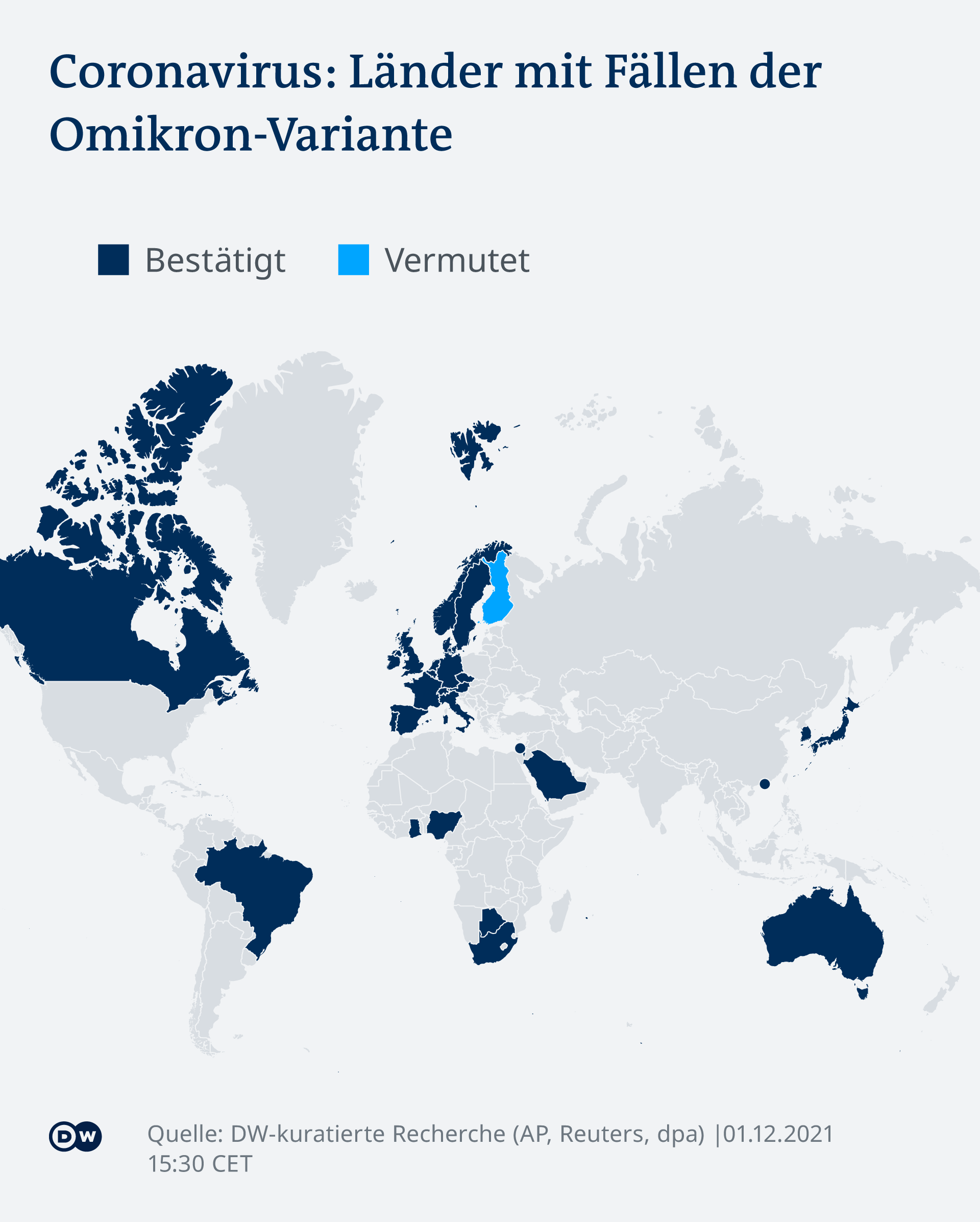 However, travel restrictions alone are not a panacea, as an article in Science magazine points out: more important than that is reducing transmission rates in the community.
Jinal Bhiman, a senior fellow at the National Institute of Communicable Diseases in South Africa, told DW: "I do not think travel bans are the best way to combat the new variant. "For a long time, it has spread. The first infections occur much earlier."
Collaboration: Esteban Pardo