"Surprised, almost shocked, that one in four companies can do nothing with digitization," said Rudolf Schrefl, CEO of the Austrian network company Drei Austria. The finding comes from the fifth Austrian digitization index, which strategy consultant Arthur D. Little (ADL) Austria and market researcher Marketmind collected on Dreis' behalf and presented on Thursday in Vienna.
There is no doubt that the Covid19 pandemic has brought many digital innovations. These include, for example, new ways of digitally gaining customers, more processes without personal contact and more chores (the new German is called home office). However, only 41 percent of the companies surveyed believe that the digital transformation will continue in the future.
There is a significant gap between small and large businesses. For one-person companies, the value is 36 percent, for less than ten employees it is 45 percent – only in larger companies does the majority believe that digital transformation is here to stay. But even for companies with more than 100 employees, that's only 72 percent.
The big companies are pushing the home office
This attitude is already reflected, at least in the case of domestic jobs: while the proportion of large companies offering jobs at home has risen by six percentage points to 81 per cent in one year, the average for Austria as a whole has fallen by four percentage points at just 38 percent. Meanwhile, the right to work from home is already being discussed in Germany.
At the same time, more companies in Austria are adapting their own real estate situation: the percentage of companies that have moved from permanently distributed offices to flexible distributed jobs has more than doubled from four to nine percent. And more than six percent now even share their work areas with other companies.
"Adapt flexibly to the needs of colleagues"
CEO Schrefl himself said on behalf of Client Drei that his employees should be in the office two days a week, where there are offices that can be used flexibly. If you want, you can work from home the rest of the time: "It is a process where you have to adapt to the needs of your colleagues." In small and medium-sized Austrian companies, on the other hand, after the end of the lockdown for the coronavirus, there was often a reflection that "everyone must now return to the office".
For some creative processes and to enhance the corporate culture, collaborating on one site is definitely helpful, Schrefl said. In general, however, it would be helpful if managers had more confidence in their employees. It is important that they monitor the results of their work instead of monitoring their progress. "My appeal to companies is: More trust and more trust," Schrefl said.
56% can not name advantages
In the context of digital transformation, research examines operational processes and procurement, the use of information and communication technology (ICT), and the digitization of customer relationships, jobs, and products and services. All Austrian companies investing in digital transformation expect mainly cost savings (45%, especially in the financial sector) and gaining new customers (42%, especially in gastronomy, accommodation and art). Karim Taga, Managing Partner at ADL, said that a year ago this series was reversed.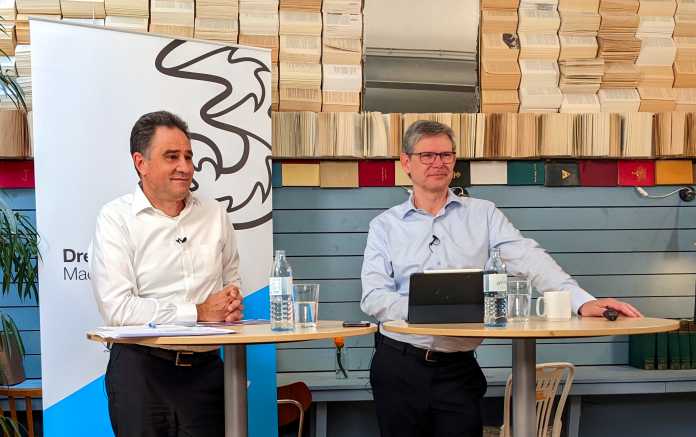 Hopes for more flexibility and flexibility, stronger customer loyalty and new sources of income follow in places. Twenty-five percent of companies said they saw no opportunity for digitization. This attitude is particularly pronounced among farmers and foresters, in the mines and in the energy, water and waste sectors.
In addition, Taga reported that 56 percent of those companies that have already invested in digitization could not indicate what competitive advantages they have as a result. (3 percent said they had no competitive advantage, 2 percent saw no difference in competition.)
Willingness to invest increases significantly
One third have invested in digitization for more sustainability. After all, 73 percent believe that digitization promotes sustainability, for example by avoiding routes, more efficient processes, better communication, or saving resources such as paper and energy. The remaining 27 percent, on the other hand, believe that digitization is hampering sustainability. This view is particularly prevalent among companies that are still under-digitized even in smaller companies.
The good news for ICT providers is that 24 per cent of all Austrian companies plan to invest in online presence, mobile data access, web conferencing, computer security, accounting software and / or outsourcing of IT applications over the next twelve months. Given the critical situation in IT security, 24 percent of companies do not intend to invest, but a year ago it was only 18 percent.
From mid-April to mid-May, Mastermind and ADL interviewed decision-makers and co-decision telecommunications from 805 companies across Austria. They were chosen to be representative of the size of the company, the region and the industry.

(ds)