First the numbers: In October, 11,300 attempts were made to enter Poland illegally from Belarus.
When they arrive in Poland, many immigrants head to the German border. According to the Federal Police, about 4,900 migrants and refugees were registered in October after entering illegally through Belarus and Poland. It was more than double that of September. According to the Federal Police, a total of 7,300 unauthorized entries were registered in Germany this year via the Belarus route. (All data: from the end of October)
Belarussian President Alexander Lukashenko had said in the spring in response to EU sanctions that he would not stop these people from moving towards the EU.
Who is leaving and from where?
Most are from Iraq, but nationals from Syria, Congo and Cameroon are also heading to Minsk. The most important starting points are currently three cities in the Kurdish region of Iraq: Erbil, Shiladze and Sulaymaniyah.
According to local travel agencies, people fly mainly through Dubai, Turkey, Lebanon and Ukraine to reach the EU.
A spokesman for the Federal Ministry of Foreign Affairs said last week that the number of direct flights from Beirut, Damascus and the Jordanian capital Amman to Minsk had risen sharply.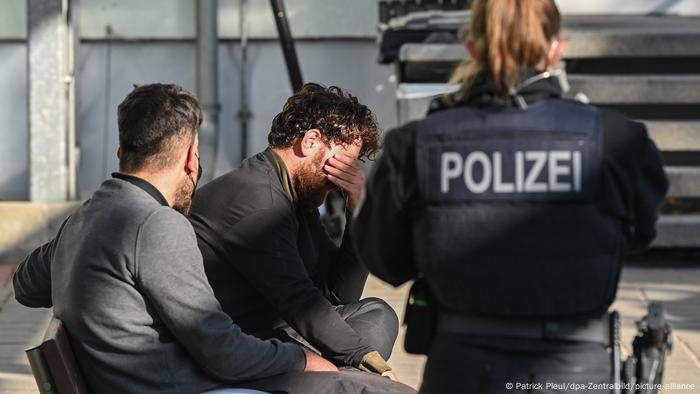 During a search of the German-Polish border in Frankfurt (Oder), a police officer guards two immigrants
visa and costs
Travel is estimated to cost between € 12,000 and € 15,000, including visas, flights and land smuggling services to Europe.
A Baghdad travel agent, who declined to be named, told DW that the Belarussian embassy in Erbil had "outsourced visas to certain travel agencies".
His travel agency had also received such visa applications in the past, he explained. In the meantime, these would no longer be processed: "I do not do it anymore because I do not want to risk my business. But it took me five days to two weeks to get the visa."
Visa, desperate
In addition, other sources confirmed to DW that visa applications are no longer entrusted to the Belarusian embassy in Iraq, but to Minsk's diplomatic mission to other countries.
A Russian company called "Made in Russia24" explains in a YouTube video that Iraqis and Syrians can no longer enter Belarus as tourists if the departure airport is stamped in their invitation letter.
The company, which claims to offer services such as issuing tourist visas, points out that tourists now need a so-called visa sticker, which is available from the embassies of Belarus. Iraqis could only obtain visas through the Belarusian embassy in Ankara.
Belsat.eu, an independent TV channel in Belarus, quoted a report by the Belarusian portal KYKY.org as saying that 12 travel agencies in the country had received "tacit" approval to issue visas to foreigners.
"Seize the opportunity"
VIP Grub, a passport and visa service in Istanbul, also claims it can bring people to Europe "conventionally" and advertises its services, arguing that Europe needs foreign workers.
The company's ads read: "European airlines only. 1.2 million refugees needed. Seize the opportunity. Pay us on arrival."
EU-registered companies lease aircraft to Belarus national airline Belavia. EU foreign ministers want to take action against this practice and are considering sanctions.
"Belavia Airlines has direct flights to Minsk from Istanbul, Dubai and other places, so all you have to do is get there on your own. It is a bit more expensive, but it is still possible," he told DW the travel agent based in Baghdad.
Should I rent a plane? no problem
The hire center for aircraft in the EU is Ireland. Irish companies manage more than half of the chartered aircraft in the world. Some of the companies continue to lease planes to Belavia, which are used to transport migrants to the EU border.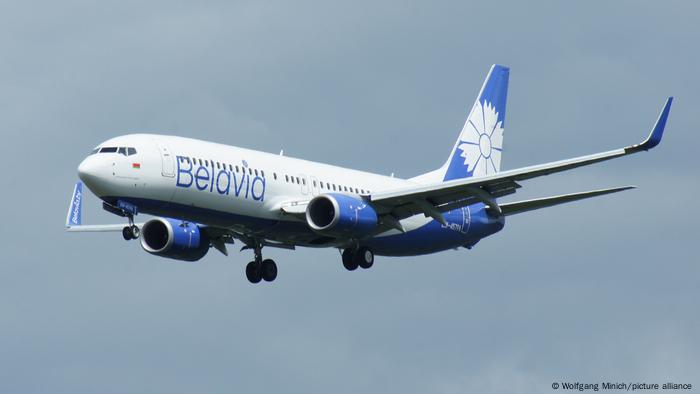 Belarusian airline Belavia offers direct flights from Minsk to Istanbul and Dubai
The companies claim that they are contractually obliged to do so. Irish Foreign Minister Simon Cowney has said he supports the sanctions. However, these should only apply to future leases, not current leases.
Other airlines such as Qatar Airways and Turkish Airlines have much stricter control procedures and require valid documents. However, as the Baghdad Travel Agency points out, it can be difficult to ascertain the true nature of a passenger's journey.
"Many Iraqis travel daily to Turkey and Dubai. It is impossible to distinguish those who want to go to Belarus from those who do not."
In collaboration with DW Arabic and Monir Ghaedi. The article has been adapted from English.